When working on a collection, I have an awareness of what's required by the market. My design brief would indicate
the direction I'd take. Combined with my own design slant, I generate concepts with the client in a collaborative process from agreement to product launch.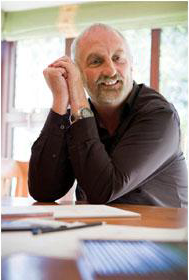 In my realm, form takes the primary role, while I include functionality as a prerequisite. I love to play with contemporary and traditional. You can put the most traditional, fussy, heavily dressed chandelier into a minimalist contemporary surrounding, and it can look retro and be the focal point of the room. A crystal lamp or pendant blends with any style. But do I have a preference? Yes, contemporary.
I'm old school. I sketch and take notes at the concept stage and use CAD only for technical design. I strive for designs that are equally market-driven and art-driven. Whether it hangs from a cruise liner ceiling weighing 3 tons or is a lamp on your bedside table, the design principle is the same. You have to capture the light and distribute it, maintaining that fine balance between aesthetics and functionality.