Lighting design is at the core of my business.
In my role as Lighting Chief Designer for Waterford Crystal I was responsible for the design of many incredible pieces that adorn the ceilings of iconic public buildings World-wide.
A graduate of National College of Art and Design in Dublin, the premier Industrial Design School in Ireland, I joined Waterford Crystal in 1985. My brief at the time was to bring my skills as an Industrial designer to this craft based industry, and to develop complete lighting products for Waterford's world-wide markets.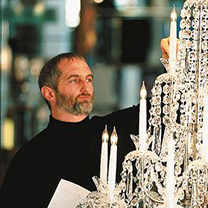 During the 28 years I designed and project managed multi-million bespoke Lighting projects worldwide, from the deserts of the Middle East, the Equatorial climes of Indonesia, to the palatial mansions of Beverley Hills.
In 2009 I formed Canning Design Ltd . After 25 years, I had gained a reputation with the Architects and specifiers of the World to have a Company name that was already recognisable and synonymous with good design, quality products and service.
From concept through to installation, Canning Design will fulfill any lighting project requirement from start to finish.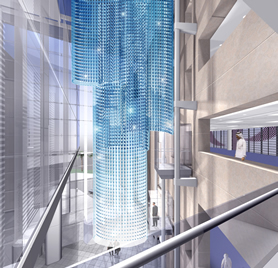 In designing a lighting product whether it hangs from a cruise liner ceiling weighing three tons or is a lamp that sits on your bedside table, the design principle is the same, you have to capture the light. Once the light is captured it has to be distributed maintaining that fine balance between functionality and aesthetics.
When approaching a design assignment there many parameters to be considered. These include the dimensions of the space as well its purpose. In some instances a more traditional solution will be required while in other cases a more abstract design will be appropriate.