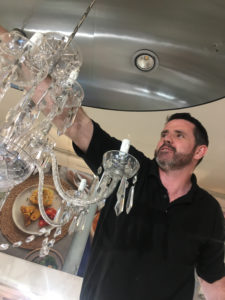 What We Do :
Chandelier cleaning and restoration is also part of the service that Canning Design can bring to the client. We are fully insured and can handle the most difficult cleaning or restoration assignment.
Our Chandelier Cleaning and restoration Services are carried out to the same high standards which we use when designing and developing the product, our emphasis being quality and customer service at all times. You may require our cleaning services only on an occasional basis or wish to have an individually tailored plan, whichever option you choose you will be guaranteed a service that you can trust.
In addition to cleaning chandeliers we can also clean and restore most decorative lighting products irrespective of size, material or make up. Contact us now to arrange a quote.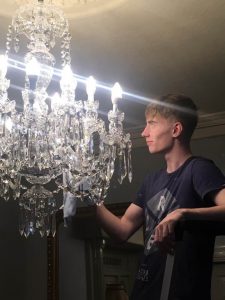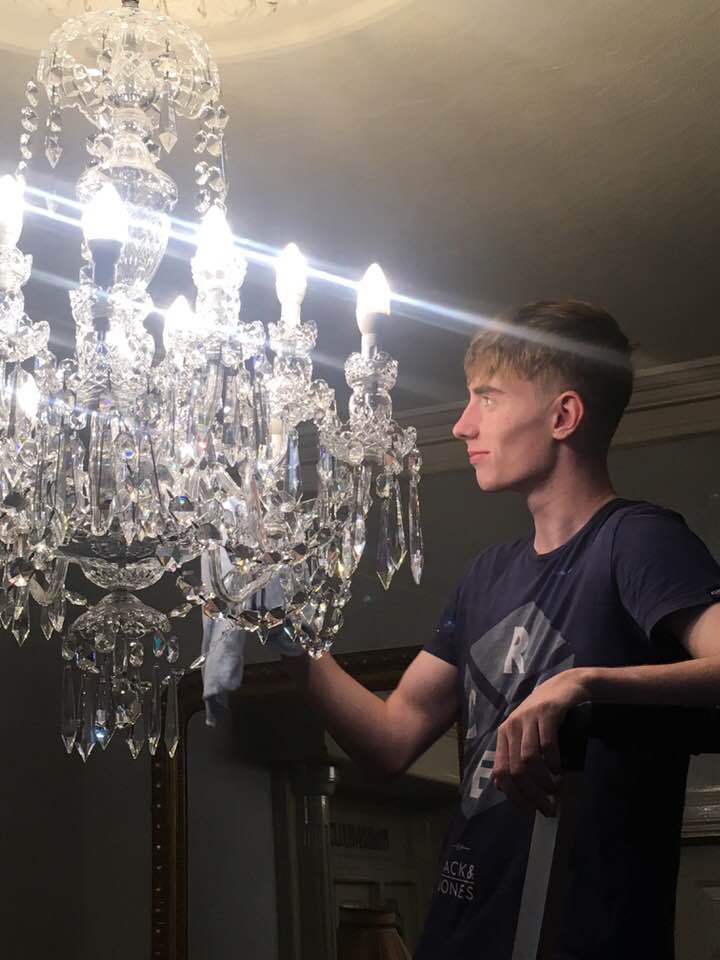 Our Services Include:
* Crystal Replacement.(All parts and components e.g Centre pieces, spheres, buttons drops, arms etc.)
* Re-pinning of wire and pins.
* Metal Work (Re-plating of brass, gold and silver, full polishing and lacquer, repair and replacement )
* Cleaning – When we clean we remove all crystal pieces, hand wash, dry and hand-polish them piece-by-piece. Our cleaning products are environmentally friendly and give an outstanding result.
Click here to see some of our recent corporate and private cleaning and restoration work.
Some of our most recent Corporate Clients include: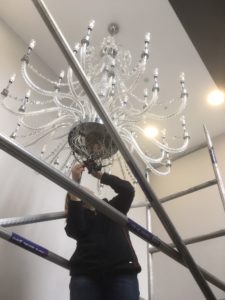 AIB Bank The Mall Cork City
Private Clients:
We cater for private homes throughout Ireland and abroad, we have a comprehensive private client list from Ireland, USA, UK and Europe.
Please contact us for a competitive quotation.